Breweries
In beer breweries Structured Water can offer the following benefits:
– Boiling time reduction in wort mashing process resulting in higher efficiency of enzymes and hops.
– Prevents limescale build-up in heat exchangers used in wort heat recovery after clarification process.
– Improves the fermentation process making it more efficient, resulting in higher alcohol content in beer. The yeast life cycle is augmented, thus reducing strain addition.
– Structured Water increases the efficiency of bottle washing by minimizing water consumption, cleaning products, water temperature and wastewater, achieving significant energy savings.
– The same advantages for wort fermentation apply to other industries like wine and spirituous beverages.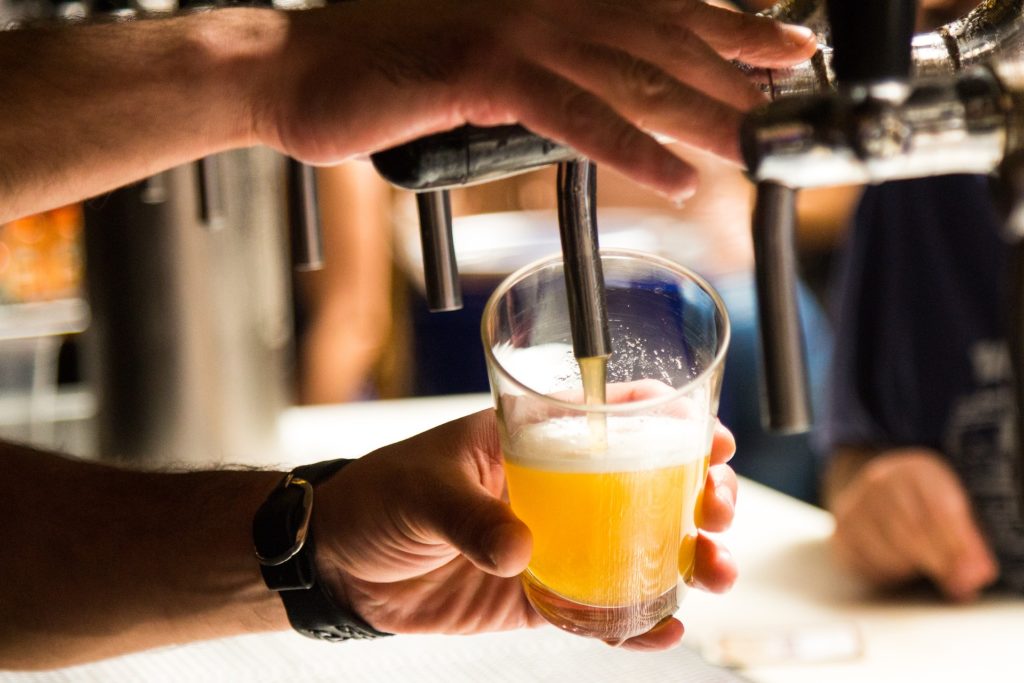 Hospitality
Using Structured Water when boiling vegetables, grains, berries, pulses, and pre-cooked foods, it can achieve energy savings between 5% and 9%, getting the same quality with less exposure time to the heat source.
Boiled food has a better taste.
Structured Water improves fermentation processes.
Structured Water increases the efficiency of dishwashing by minimizing water consumption, cleaning products, water temperature, and wastewater, therefore achieving substantial water and energy savings.
Adding Structured Water to sauces (especially hot sauces and sauces with high garlic content) delays oxidation preventing them from turning black (antioxidant effect), which also applies to all other preserves.
Food Industry
Nearly any process in the food industry can get improved with Structured Water.

Steam production is a regular feature in the food industry usually through low-pressure boilers (between 14 and 19 Kg/m2). Structured Water can be used as sole external water treatment and conditioning when the water hardness is below 350 mg/l of calcium carbonate, replacing the ion exchange devices (salt softeners). If water hardness is higher, the ion exchange unit is still necessary, but Structured Water can prevent corrosion even in high-pressure boilers.
Washing fruits and vegetables with Structured Water before it is processed improves conservation, optimises the milling process and seed separation and improves taste.
Structured Water is also used in autoclaves to avoid corrosion and improve the quality of condensed water that returns to boilers.
The Structured Water´s detergent effect can bring great benefits in general cleaning of equipment, conveyors, floors and industrial areas, improving the effect of detergents and cleaning agents and neutralising unpleasant odours.
Cooling equipment
In all water cooling equipment, such as cooling towers, evaporative condensers, chillers, and heat exchangers, Structured Water guarantees the optimum heat exchange rate and transfer between the heat source and the cooling media.

Taking into account 1 mm of limescale represents between 8% and 11% of heat transfer loss, preventing it can bring remarkable energy savings. Structured Water prevents corrosion in the whole cooling system, mainly in galvanised parts and pieces with a tendency for "white corrosion" or "white spots" due to zinc oxidation.
Construction industry
Structured Water can play an important role in cement factory furnaces, cooling systems and with limescale and corrosion control.

In concrete mixtures using Structured Water, better resistance results can be achieved even with less cement content in the blend.

A higher compression resistance can be achieved even with 7% less cement (15% more resistance than the typical blend with untreated water).